"The idea of multi-tasking is a myth."


– Greg Friese
One of the great things about attending EMS World Expo are the number of presentations offered across a variety of tracks at the conference. One of the presentations I was fortunate enough to attend was called Distraction Is Deadly: Understand and Mitigating Its Impact on Teaching, Driving, and Patient Care by fellow blogger Greg Friese.
Greg provided the audience with the specific kinds of distractions that we need to work on preventing:
Manual Distraction – when your hands are away from what you should be focused on
Optical Distraction – when your eyes are away from what you should be focused on
Cognitive Distraction – when your mind is away from what you should be focused on
Distraction is more than just a problem for drivers. As Greg pointed out during his lecture, there have been cases of mistakes made when administering medication blamed on surrounding distractions. He destroyed a popular mythos by explaining how what we think is "multi-tasking" is actually "toggle tasking" and how we need to be cognizant of the variety of distractions so we could avoid them. One of his suggestions include a "no distraction" zone, especially when medics are doing math.
The lecture was informative and offered real life solutions to a problem that continues to plague us as an industry. Greg has, as always, shared his slide deck from the presentation for everyone to view as well as highlighted this infographic from VFIS to help clarify the extent of the problem and how we contribute to distracting our responders when they should be focused on their driving: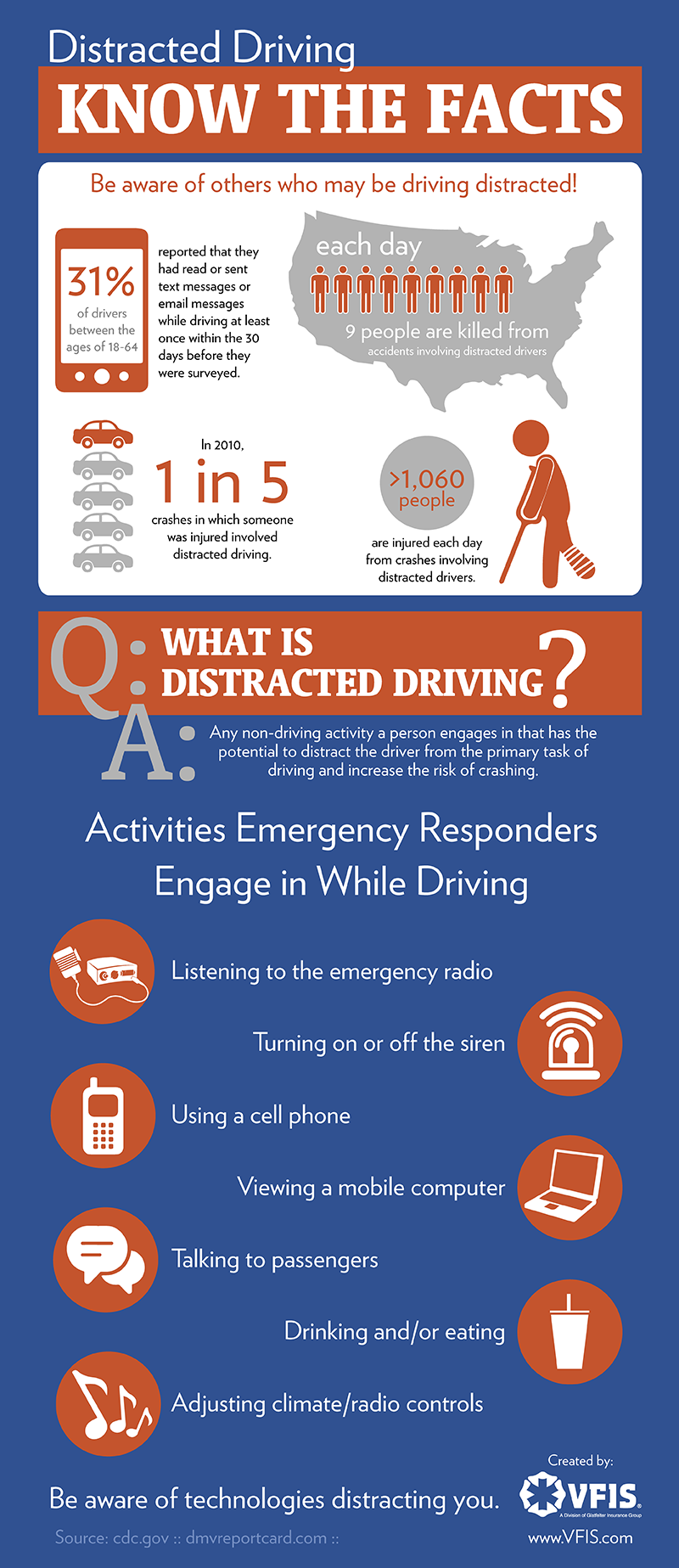 Infographic authored by VFIS, offering
specialized insurance to emergency service organizations
. To view the original post, see the original
distracted driving infographic
.
Greg Friese is the Director of Education for CentreLearn Solutions. He is an educator, author, elearning designer, blogger, paramedic, and marathoner.